Passing Tips
Binding to create a male-appearing chest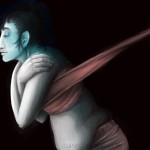 Before surgery, if chosen at all, female-to-male transsexuals may chose to bind their breasts to further their masculine appearance. The goal of binding is to flatten the breasts down to create the illusion of a flat chest.
Binding
Packing to Create a Male-Appearing Bulge
Soft packing devices (a.k.a. "packers" for short) add a bulge in the pants and help make FTMs feel more at home in their bodies. Many FtM's find it necessary to pack in certain environments, such as the gym or locker rooms where the lack of a penis, or for that matter, penis looking-part can be an obvious alert to those with wandering eyes. Generally, what the natural born man has, is what the FTM wants, and so it goes that the packing device was created.
Packing for Daily Wear
Packing Hard for Sex
Passing in the Mens Restroom
Prepare for the challenges that different locations can yield for a trans man who is just beginning to transition. Bars, rural locations, or upscale restaurants each present unique challenges in etiquette, and even safety.
Enter the Mens Room
Clothing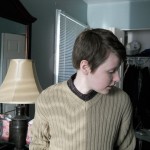 Something as simple as the cut of your pants can make a huge difference in reducing or emphasizing your physical attributes.
Clothing Tips
Hairstyles
Along with dress and binding, the haircut is another key to being perceived as male. Women tend to cut their sideburns at angles, whereas men cut their sideburns straight across–this is one of those things that we perceive but don't pay attention to when talking to people.
Haircuts
Male Mannerisms and Body Language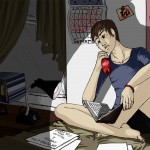 Appearing male isn't just about physical appearance. There's a social aspect to it too.
Male Mannerisms
Shaving
Manicured facial hair accents can increase the appearance of a more squared jawline, which can result in a more masculine appearance.
Shaving